Latest News
Mid-Season Club and Show Highlights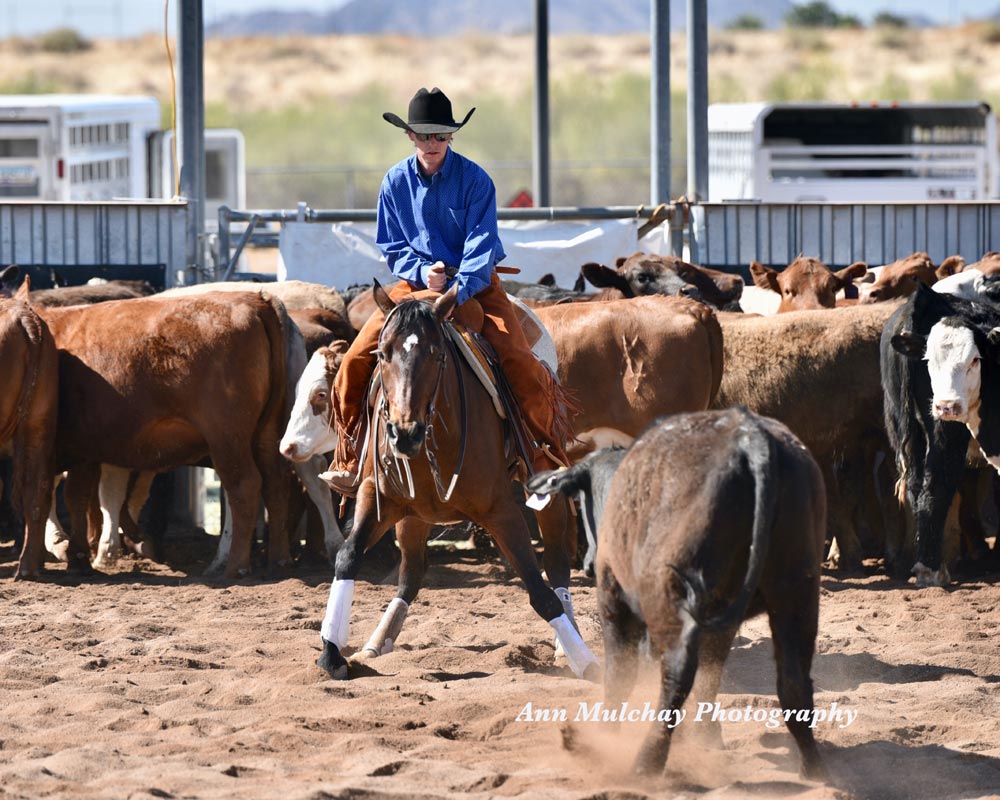 (click image to view larger)

Hello Cave Creek Cutters!
As your Board we sure hope you enjoyed the first half of our season. It was so fun and refreshing to get back to showing and it was great to see you all. Your Board has been working hard behind the scenes to be sure your resources are put to good use, that you have a fun and educational experience.
We want to thank Horse Lover's Park for their support with such a pleasant venue, Lilly's Southwest Eats for nourishing us, all of the judges who gave of their time to enable the show to go on, our photographer Ann Mulchay and team, Kathy Unfried our unflappable and kind Show Secretary, Karter Bearup and Bailey Kimble for the cattle management on site, and K4 Ranch for the provision of cattle. So much went into putting these shows on and we are grateful that it all came together, everyone was safe, and we enjoyed being outdoors with our friends and horses.
Most importantly, we want to extend sincere gratitude and thanks for the support from our Sponsors. This can't be overstated, the quality of show we are able to put on and the foundation we have been able to put in place for future growth of this association is entirely due to their generosity and good will.
In summary:
We had 733 cuts in our first 8 shows of the 2020-2021 season.
Our membership is 150 plus and growing.
Our top classes were the Non-Pro, averaging 12 entries, $15,000 Amateur, averaging 15 entries, Beginner Cutter, averaging 13 entries and Ranch Cutting, averaging 13 entries.
We spent approximately $66,000 for the best cows ever for our 8 shows.
We held our second annual March Madness 2- day circuit show, all 12 Class Champions received buckles, Champions and Reserve Champions received custom vests & fleece coolers.
We participated in a toy drive benefiting the kids at Maricopa County Hospital.
Points from our $15 AM class counted towards the "Cut for The Saddle" competition involving all 3 club cutting associations in AZ. Thank you, Four Peaks Saddlery, for the beautiful saddle and congratulations to CCCHA member, Rhoda Rein, on winning it.
Points from qualifying classes in 2021 count towards the inaugural Arizona State Championship Show.
We had our 3rd Annual Ugly Christmas Sweater contest.
In January we became an NCHA Affiliate.
Also, in January, our members showing in NCHA qualifying classes could earn points towards the NCHA Regional Circuit Finals as well as their earnings being tracked for NCHA Life-Time Earnings.
We had two Never Won A Buckle classes sponsored by Tanner Quarter Horses. Congrats to our winners; Regina Raichart and Sarah Beth Angle.
We adopted a new club logo.

Finishing out 2021
We will launch of our new website.
The second half season opener is on target for October and with the last regular show in November.
The Inaugural Arizona State Championship Show will be held in December with the Top 5 riders from each club cutting association in AZ competing for State Champion Title (in qualifying classes).
We're looking forward to our Year End Banquet and awards and more fun times with great friends and great cutting!